Dance Tuition
A $60.00 registration fee per child (or $80.00 fee per family), and a $60.00 recital fee per family (due by January 10th), is required to reserve a space in class. This fee is non-refundable. Tuition and recital fee are as of June 4, 2020 and subject to change.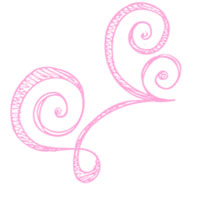 Dance Class Prices
| | | |
| --- | --- | --- |
| | ... | $55.00 per month |
| | | |
| | ... | $76.00 per month |
| | ... | $90.00 per month |
| | ... | $115.00 per month |
| | ... | $135.00 per month |
All fees are payable from August to June on a monthly basis, with tuition due by the 10th of each month. The first month's tuition and registration fee are due when you register and are NON-REFUNDABLE. June will be collected as a ½ month of tuition. There is a $10.00 late fee charge on all tuition received after the 10th of each month. Fees are non-refundable and cannot be carried over to the following month
We do not prorate tuition for sickness, holidays, or days missed for personal reasons.
There is a $30.00 service charge on all returned checks.
There will be a 3.5% service charge on all credit cards and PayPal transactions.
You will only receive a statement if your account is past due. They will be emailed out on the 11th of each month.
Please put your child's name on the bottom left side of your check.
We are not responsible for post-dated checks.
If for some reason your child has to drop out before the term is out, the school requires a 60 day notice in writing and the next month's tuition is to be paid. (Example: Susie drops in December, January and February's tuition must be paid.)
Accounts with a balance of more than $200.00, or accounts past due longer than 60 days will result in the nonparticipation of that student in classes until the tuition is paid.
COVID Policies:
We will use 3 doors to enter and exit the building. You will need to know which studio your child class is in – it will be listed on the portal. The exception to this is dancers age 6 and under who may be accompanied into the lobby by a parent. Parents must wear a mask and will return to cars once class has started.

Studio 1 – Through the gate at the far left of the studio
Studio 2 - Use front door entrance
Studio 3 – Use the Side door to the Right of the Front door

Drop and Go – you will need to stay in your car or walk your child to the appropriate door. No one other than students and teachers are allowed in the lobby and studios.
Social distancing will be required in lobby areas.
Temperatures will be taken upon entering the classroom. If your child has a temperature he/she will be sent home.
Hands will be sanitized before and after each class.
Please use common sense, if you have been exposed or are feeling sick, please stay home. Anyone exhibiting symptoms of sickness will be sent home.
Face masks will be required by anyone entering or exiting the building. Face mask for class will be left up to the child/parent.
Teachers will change rooms – not students
Only two people will be allowed in bathroom area at a time.
Everyone must bring a large water bottle with their name clearly printed on them.
Bags must be placed on the floor spaced at a safe distance apart. No one may use the cubbies.
Dancers will be assigned individual taped floor areas in the classroom to guarantee social distancing.
Absolutely no phones are to be in the studio. They will be taken away and kept at the front desk.
Please make sure that everyone is picked up on time after classes are finished.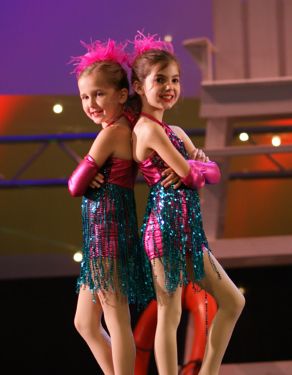 Special Notices
Regular attendance is essential to a student's progress in dance. Students who are frequently absent will continually struggle to advance. Good attendance is imperative, as absences and tardiness can hold back an entire class. Please be advised that the studio cannot jeopardize the responsibilities to the rest of the class for one student. Please make every effort to have your child in every class.
Awards are given for five, ten, and fifteen-year students. Please let the office know the first week of class.
Please discuss with your child before classes begin that it is important for them to finish what they start. The job of getting your child to class is sometimes the hardest part, but once you get your child to class they will enjoy themselves as well as learn.

Discipline – Positive reinforcement is used to guide our students toward acceptable behavior. When discipline becomes necessary, a child is first corrected several times. If that is not successful, "time out may be necessary on his or her behavior. The studio and our instructors reserve the right to dismiss a child from class due to disciplinary problems. The studio also reserves the right to refuse service to anyone.
Class Placement – Students will be placed with respect to potential and proficiency by Miss Debbie and the instructors. We reserve the right to place students by ability and not the total number of years taken. Students will not be placed in a friend's class because of car pools, etc., unless each has the same level of ability.
Make up days are available for holidays year round.
In order to maintain class structure and discipline, observation windows are limited to the last week of each month until January when work on recital will begin.
Class Visitors - A friend may visit, however, this must be prearranged with the instructor.

The studio cannot be responsible for children left after class or children that have been dropped off early. Friends/Siblings may not "hang out" unsupervised at the studio. Please make arrangements.
Please try to be prompt if your child is in the last class of the day. Instructors will wait for 15 minutes after class. Please call us if you have an emergency and we will be glad to keep your child in the studio until you can arrive.

Bathroom Policy - All students should use the restroom before class. We cannot let every child leave class to go to the restroom. Preschoolers should bring an extra set of clothes in their dance bag for emergencies.
The studio is not responsible for children once they leave the studio premises.
It is illegal to double park by order of the fire and police department. Please do not double park.
We are not responsible for teenagers that drive or who know students that drive and leave the premises
Inclement Weather Policy
When the public schools close due to weather, the studio will also close. In case of inclement weather (hurricane season) classes will resume as soon as the dance studio has power. Please call the studio at (251) 633-9559 for updated information about when the studio opens. We do not prorate tuition for the days that holidays fall on.